DayWithAPornstar presents: Bridgette B gets her titties augmented to super big
Scene Title: Bridgette B's Bankin' On New Bouncin' Bub-Bubs, Bub
Storyline: Bridgette B has new tits. BIG tits! Lets join her before she got her new tits and see the difference afterwards as her new jugs jiggle and burst out of her dress. This isn't your usual Day With A Pornstar. This is a journey of metamorphosis.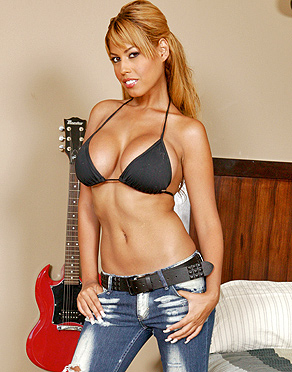 Daywithapornstar Bridgette B HD Video Trailer
What people are saying about: Bridgette B - Bridgette B's Bankin' On New Bouncin' Bub-Bubs, Bub daywithapornstar scene
Comment #1
She's cute....boobs are too big though. They need to start having these females swallow more. Facials are fun and all, but every fucking scene=boring. Make the bitch take the load in her mouth and gulp it down.
Comment #2
cant wait for this scene......this fucken babe is HOT............cant wait for her to CUM on another dick!!! fucken awesome new tits!!!!!! get this slut in some stockings and heels!
Comment #3
Man I can't wait for this scene! I'm not usually into fake boobs but there's something about hers that are pretty awesome.
Comment #4
awesome scene. Her new tits look awesome too
Comment #5
Nice! Cannot wait to jerk off to Bridgette B's new D's!!!
Bridgette B Daywithapornstar Picture Gallery