DayWithAPornstar presents: Hot pornstar takes us through a regular day of hers
Scene Title: Fun times in California
Storyline: Carmella goes out to Universal Studio with Scott Nails, she shows us just why ordinary folks still need to be having fun despite tough times. And after a long hot day, what more to ice things up then a nail biting fuck.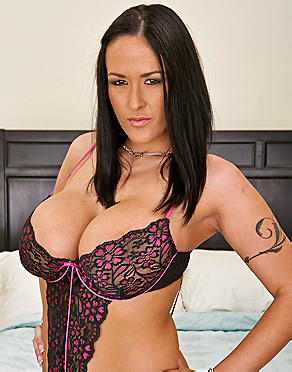 Daywithapornstar Carmella Bing HD Video Trailer
What people are saying about: Carmella Bing - Fun times in California daywithapornstar scene
Comment #1
Don't get it fucked up! Carmella, Phoenix, and Shyla are totally excluded from this statement, but, "Why the fuck do you white boys trip over shaven pussies?" Give me a hairy pussy and I will "pl,ow" that shit like Moses @ the Red Sea!!! Believe that. I have a 1 year contract with Brazzers and I can't wait until it's due. BUSH!!! people! The thing that real women have. ALL SHAVEN PUSSIES LOOK THE SAME AND IT'S BORING AS FUCK! Where is the hairy pussy site Brazzers?
Comment #2
Her stomach is so fucking sexy
Comment #3
Carmella is fucking hot as fuck. U fags out there that says she's fat r retarded. She may not be a twig but every girl does not need to be small and petite. Nothing wrong with a girl with a little junk in her trunk. I guarantee the guys that talk shit about her are either gay or virgins cuz there's not one person on this site that wouldn't fuck her if she came over so shut the fuck up.
Comment #4
The excellent loving doll, I love to fuck. But, at first, I need to be sucked by Carmella for 30minutes. Then I may fuck her for more than 2-hours, which the way she likes more.
Comment #5
I dont care what you guys say. I would pay Carmella to let me get 5 minutes of her time!!
Carmella Bing Daywithapornstar Picture Gallery