DayWithAPornstar presents: Miss Ann getting slammed hard from behind by a gigantic cock
Scene Title: Who wants to chill with Lisa Ann for a day?
Storyline: Of all the pornstars out there, no one has adapted better, no one as got more attention, and no one has been loved more than Lisa Ann. Powerful yet subtle, so fuckable but never to be fucked with. Brett Brando takes us inside the life of Lisa Ann; a real unscripted account of what she does from the time she awakes to cock she lures at the end of that day.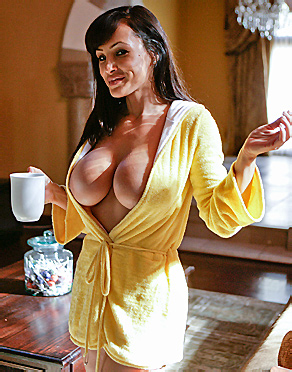 Daywithapornstar Lisa Ann HD Video Trailer
What people are saying about: Lisa Ann - Who wants to chill with Lisa Ann for a day? daywithapornstar scene
Comment #1
She is one of my favorite stars
Comment #2
lisa ann i think you have really nice eyebrows. i think you really take care of your self hope you do good take care ...
Comment #3
Lisa Ann is so hot it ruins her performance hanging with guys who need hair and and sun tan and don't have meth lab written all over them...
Comment #4
I've loved Lisa Ann since she was first with Shaun on the Milf Hunter site a few years ago. This scene does not disappoint, but the continuity is stuffed. Lisa strips to bra and panties to welcome Scott. He nibbles for a while, then suddenly Lisa is fully dressed again. Hey, can I apply for the position of continuity watcher. I'll even do it in drag if it must be a continuity girl.
Comment #5
great lady and a nice change to see some "behind the scenes" footage that does'nt feel as contrived as "reality television".i look forward to more adventures with LISA ANN and hopefully the 'civilians', who are lucky enough to date and bed her, realize how fucking fortunate they are! and would kill to stand in their place!!!!!!!
Lisa Ann Daywithapornstar Picture Gallery