DayWithAPornstar presents: Madelyn chillin at a party before a inparty fucking
Scene Title: Crashing Johnny's BBQ!
Storyline: It's another day in the world of porn and this time, we have the lovely Madelyn Marie for your enjoyment!!! She's heading straight for Johnny Sins' bbq to try and get some of that sausage... if you catch our drift!!!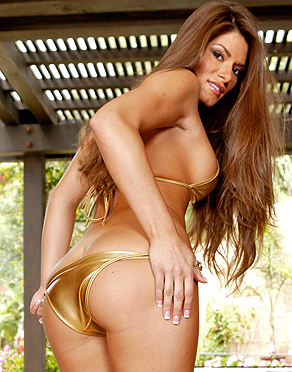 Daywithapornstar Madelyn Marie HD Video Trailer
What people are saying about: Madelyn Marie - Crashing Johnny's BBQ! daywithapornstar scene
Comment #1
To amrk86, the other girl in the scene is Missy Stone. She has a few scenes of her own on Brazzers. As for the scene, is it just me or does Madelyn kinda look like Eva Mendes? Not that it really matters, cuz she's hot as all hell! I would love to fuck her anytime, anyplace. She is unbelievably smokin'!
Comment #2
OMG girl with blue eyes flashing camera with beer in hand, DO WANT!
Comment #3
This chick is super hot! hopefully she will do more scenes
Comment #4
Great fuckin scene. These two work well together. I liked how there were ppl coming in and out during the scene. It added a degree of reality to it even tho it really is fake. Also, she's a hott piece of ass. Honestly, I think shes been gaining weight tho, and wtf is that white spot on her lower back?? Tan fully nude girl
Comment #5
Madelyn, don't cover anything up!! You are very beautiful, and i love watching how you seem to genuinely seem to enjoy yourself. Please just keep doing what your doing!!
Madelyn Marie Daywithapornstar Picture Gallery